Case History
Case number: 00005
A young lady with a known history of "thalassaemia" presents to the Emergency Department with breathlessness, which has been worsening over the last month. She is now unable to perform most activities of daily living due to lethargy and breathlessness. She has significant orthopnoea and lower limb swelling. Last week, she developed a fever and cough productive of yellowish sputum. She is a non-smoker and a non-drinker.
When asked about her thalassaemia treatment, she says she has never been transfused, had a splenectomy when she was a child and has never been prescribed iron chelators. Her last echocardiogram was over 10 years ago: EF 73%, PASP 27mmHg. She had an open cholecystectomy many years ago for gallstones. Otherwise, she has no other significant medical history.
On examination, she is jaundiced with slate grey skin. She is in overt right heart failure, and has hepatomegaly palpable 10cm under the costal margin. She has a Kocher's scar and splenectomy scar.
A thalassaemia screen is sent, and the alkali gel is shown below: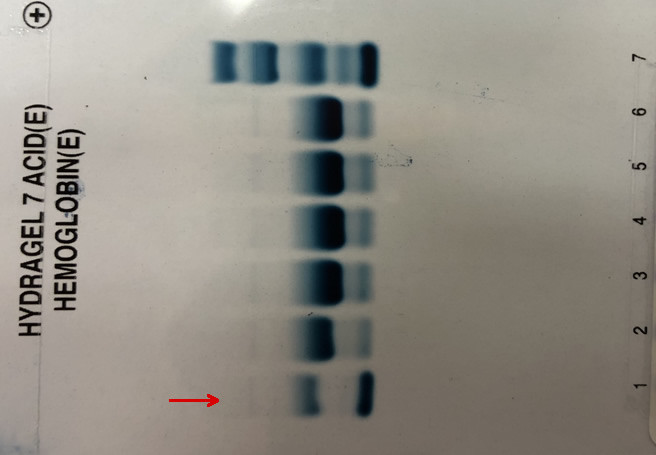 And the capillary electrophoresis: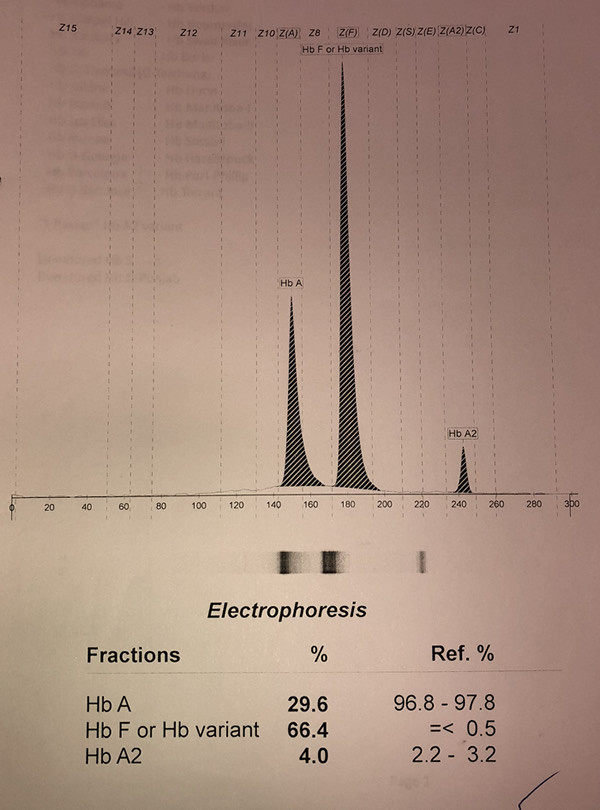 Her peripheral blood film is shown below:
Questions
What is the diagnosis?
What investigations would you perform urgently?
What immediate and long-term treatment would you institute?
What are the complications that you would look for in this lady, when she is out of this acute episode?